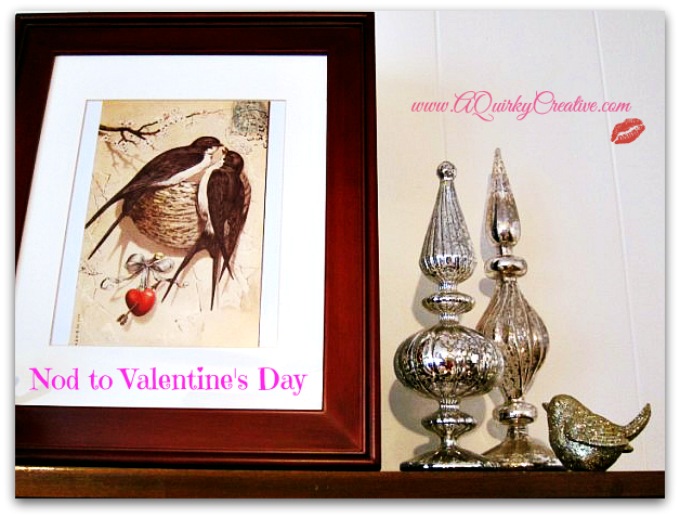 I'm not a gal who does red.  If I can help it.  At Christmas I will avoid red in my decorations.  I'm a green and silver and gold gal.  But sometimes, like for Valentine's Day Decor, even a green gal needs a pop of something that might be a spot of red.  Hot pink, too, which is my fave.
I like to have sort of natural elements in my family room decor, but love to give a nod to the romantic notion of Valentine's Day.  When I found this vintage graphic on the www.theGraphicsFairy.com site, I grabbed it with glee, knowing just what I might do with it.  Did I mention it's FREE?!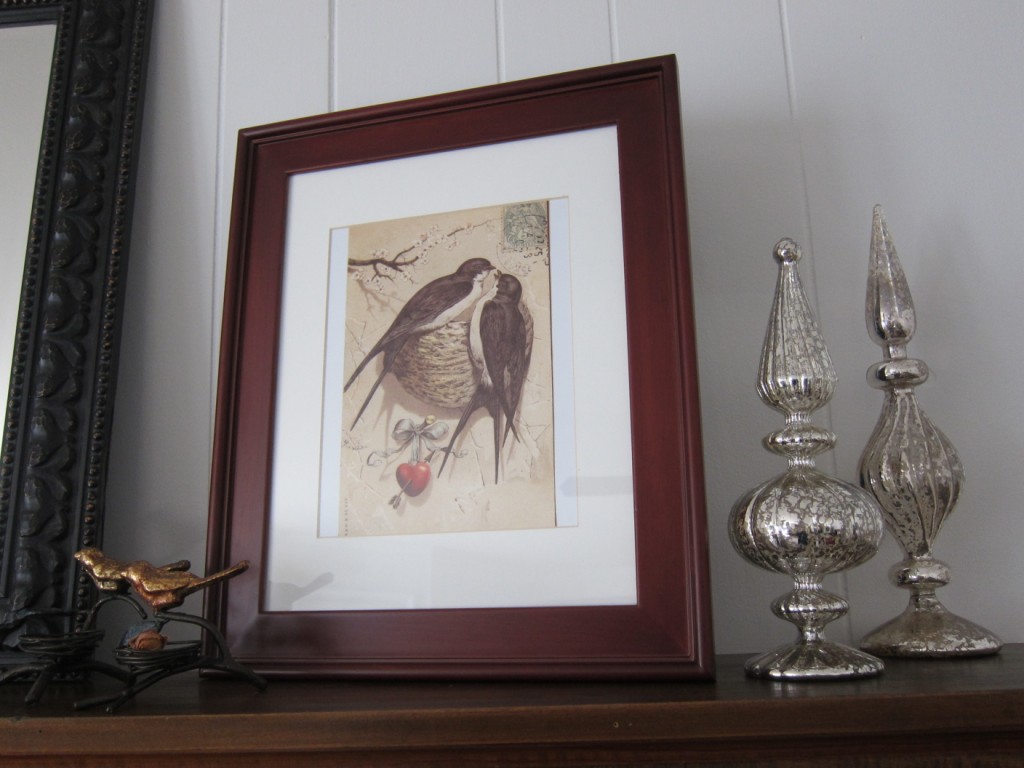 I had this frame and mat.  I printed the birds onto matte photo paper and added it to the frame.  I know it is not as wide as the mat.
I could have cut a new, custom mat, but I decided to let go of my perfection-laced tendencies and told myself this is good enough for a glance from across the room sort of temporary decor.  Right?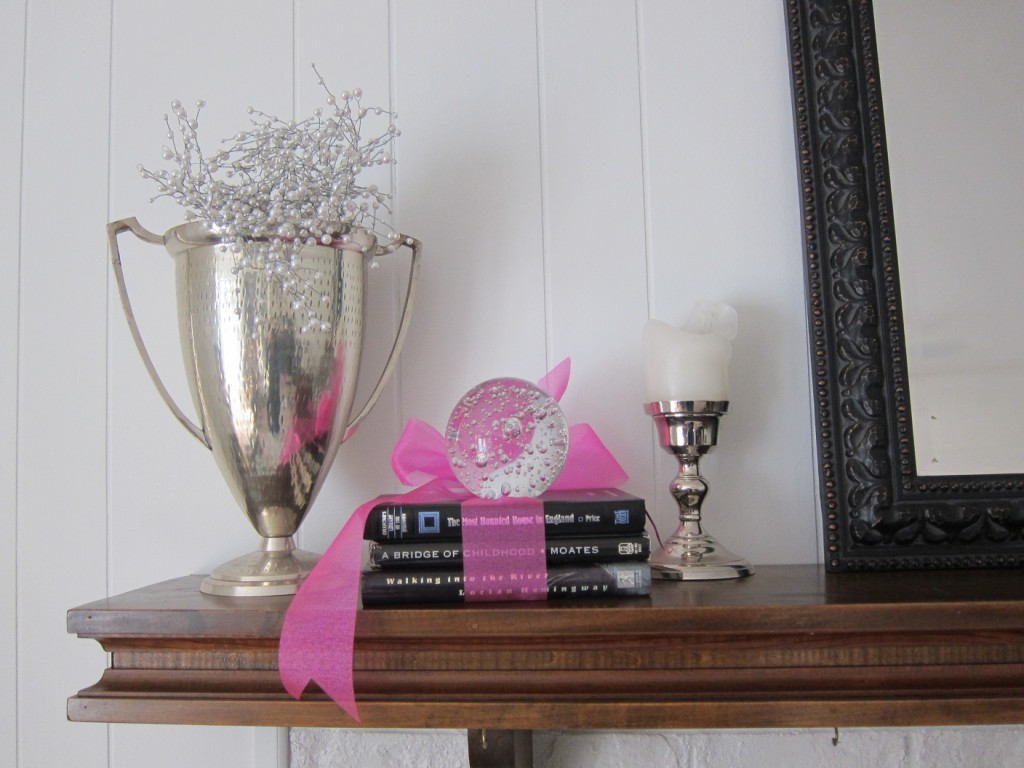 Don't look at the Haunted title.  I just happen to love the black spines of these books, and had them there before I thought to add the last-minute ribbon.  The hot pink ribbon was the pop of color I needed to balance the tiny red heart pop on the other side of the mantle, in the birds image.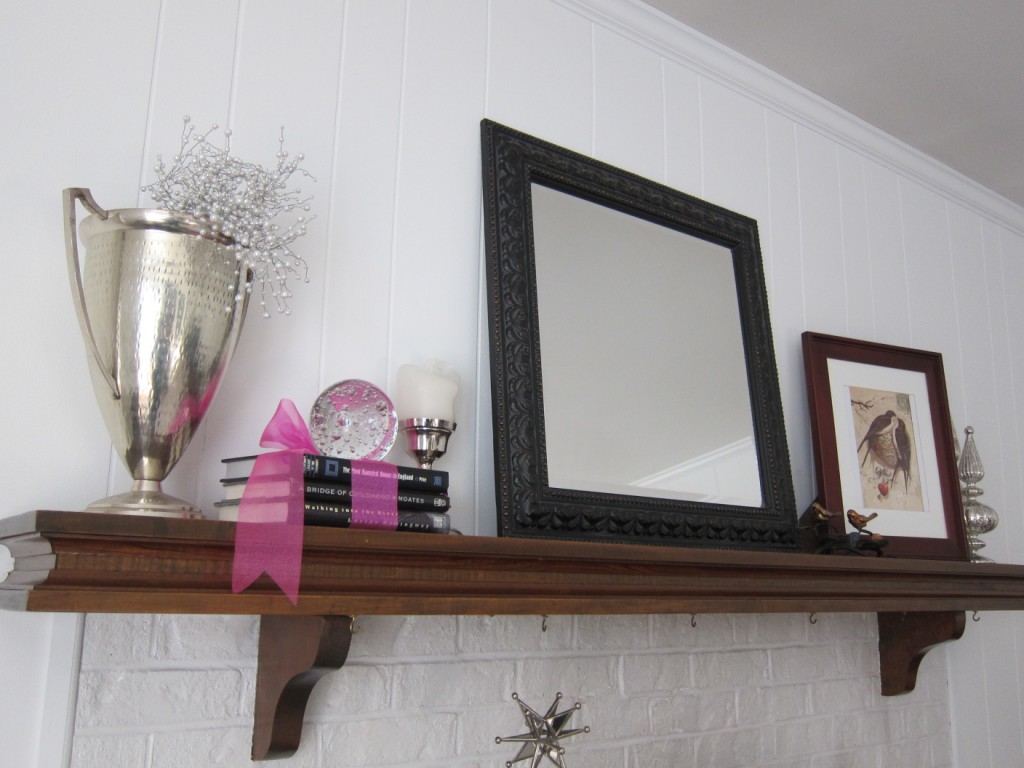 Not too much.  I know.  I wanted just a touch of romance.  Hubby didn't even notice the heart…  I suppose I might add one to his pillow on February 14th.  It might even be red.