And, how NOT to, I suppose!
I was going to scrap (get it?) the whole post, because this very simple, but fun low-tech craft was to get us all in the mood for some LOVE.  Well, at least in the mood for Valentine's Day.
But when I created the craft, step-by-step, it ended up being a sad, droopy mess of a garland.  How could I post a droopy and sad strand of hearts?!
As when our hearts get broken in real life, we start again.  Step. By. Step.
This tutorial is not rocket science.  In fact, it is not much past Kindergarten.  Simple is sometimes better.  BUT…
Is BIGGER always better?  THIS droopy, original heart garland proved that it is NOT.
I had made the mistake that if I cut 12″ x 1″ strips of double-sided card stock that the hearts would be bigger and better.  More of a statement!
Nope.  More of a droop.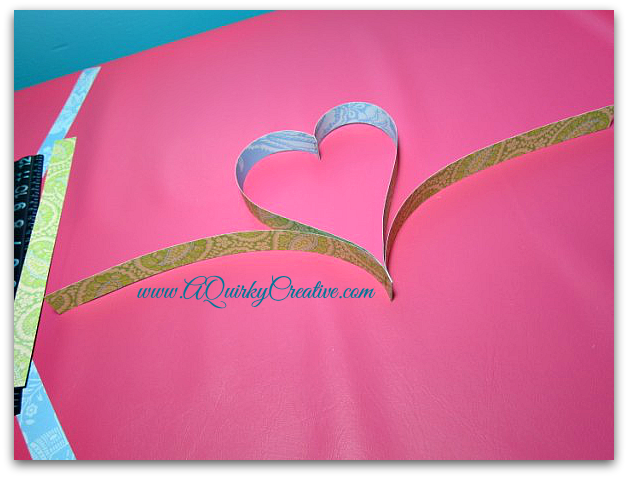 So, 6″ length proved to be better.  Bouncy.  Fun.  The opposite of droopy!  And the upside?  I had twice as many strips in the end of my second attempt.  More hearts.  And who doesn't like more hearts?
Does that mean more… LOVE?
Let's agree that it does.
This short paper heart garland, whether hanging on a lonely ceiling plant hook, or draped over the fireplace screen, may just bring a bit of warmth and a smile to all who see it, warming hearts for as long as the season of Amore' lasts.