Halloween Home Decor does not have to be childish or gory.  It can be just slightly dark and dreary and a bit "off."  And grown up.  I have tried to create just that feeling in my own home decor, this year.   No slime anywhere!  No blood and guts.  Just a feeeeling.  Moments of darkness, in a good-witch sort of way.  Here's my house, in honor of all that is creepy and slightly haunted…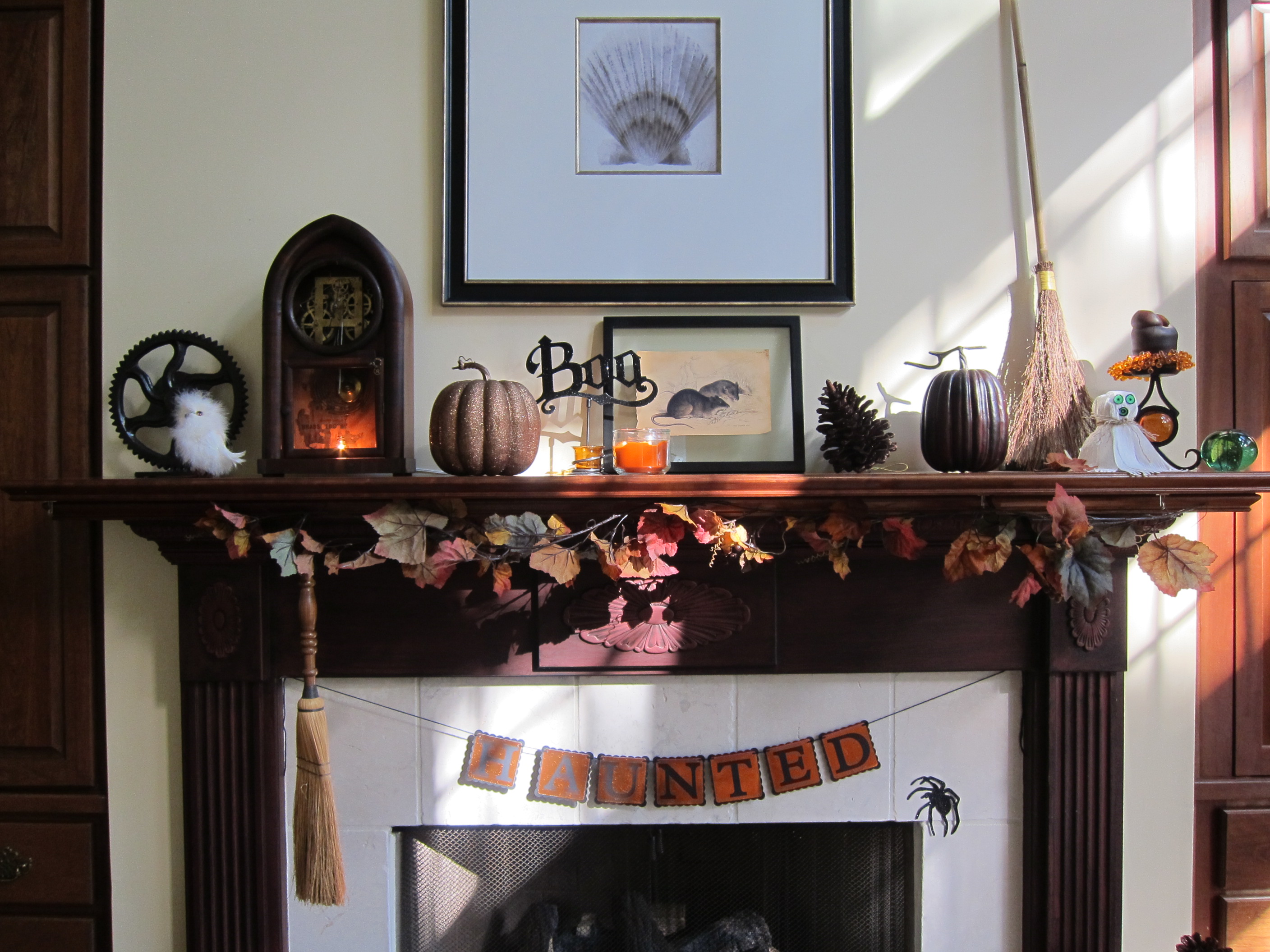 It's mostly about the mantle.  It lends itself to a dark look, crying out to all who pass by.
But other parts of the house were touched by the spirit(s) of All Hallows Eve decor…
Less is sometimes more.  Even in Halloween Decor!  I only decorated the great room, the kitchen is a tiny way, and the powder room.  Isn't it telling when several different people have mentioned that I decorated "everywhere??"  It's the perception, but not the reality.  Decorate where people will most see it.  That's my lesson learned over the years.
Halloween doesn't have to be about being frightened.  It can be celebrated as a time of warmth, and friends gathering around the fire, maybe telling a ghost story or two, and brewing up some awesomely wicked good times.
After the doorbell stops ringing, and we find November knocking on the door, all I have to do is remove a few "Boos" and bats and rats, and call it Thanksgiving!
Happy Halloween!